CROW (Conserve Reading on Wednesdays)
Friday, 12th August 2016
Blundells Copse, Tilehurst ~ Hedge maintenance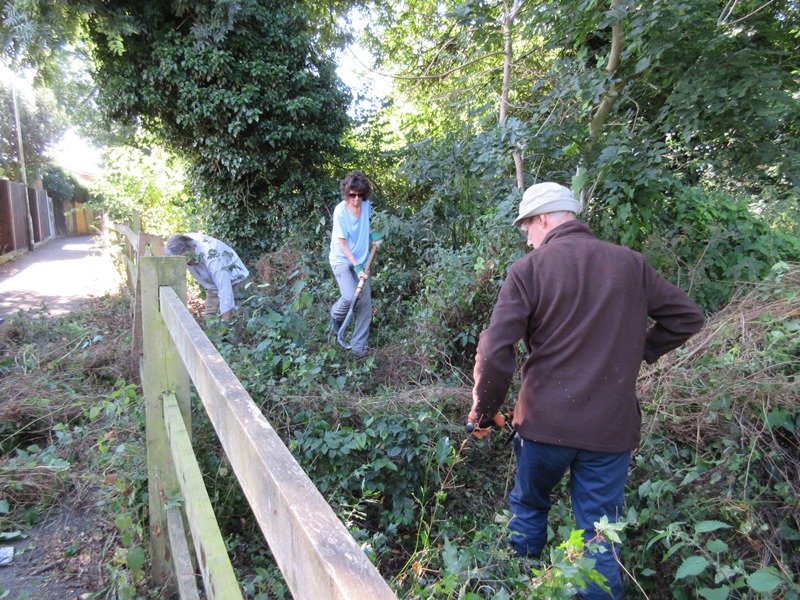 A morning task to help Tilehurst Globe who last winter had organised the planting of a hedge at Blundells Copse which was now being overwhelmed with bindweed and nettles.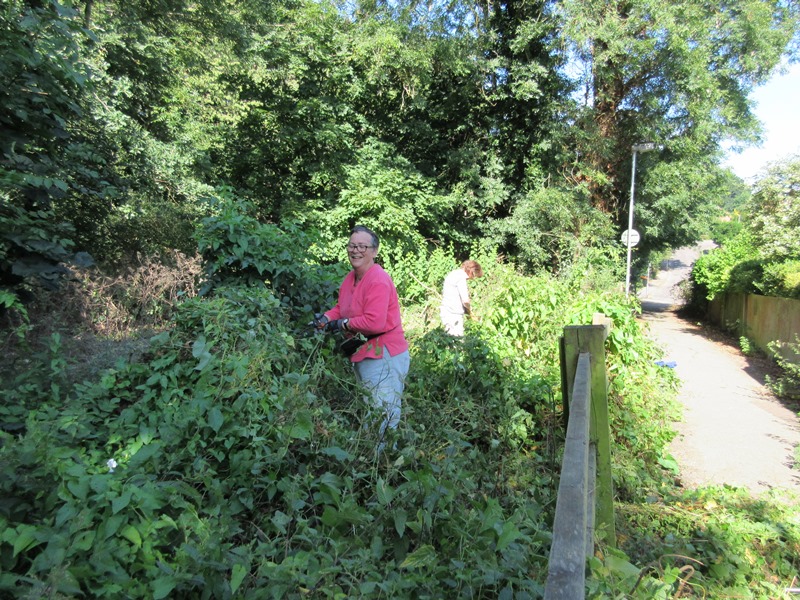 We were joined by members of Tilehurst Globe.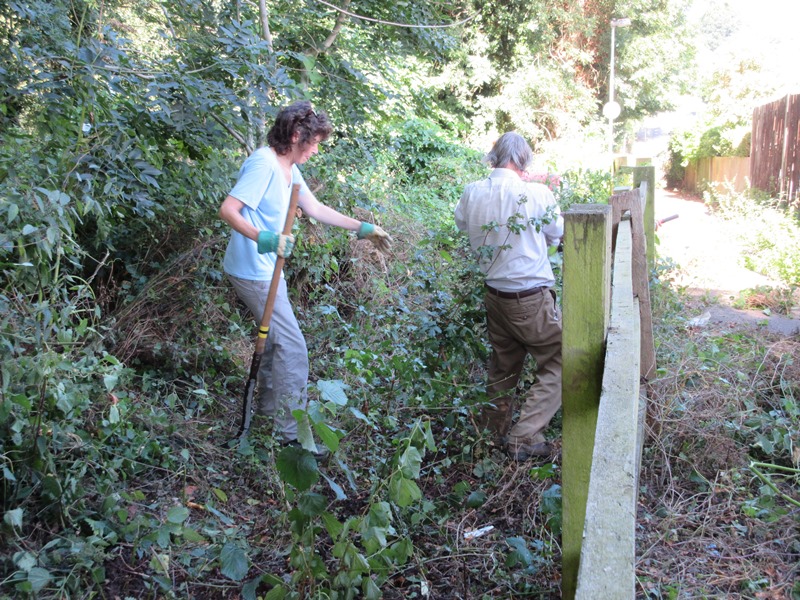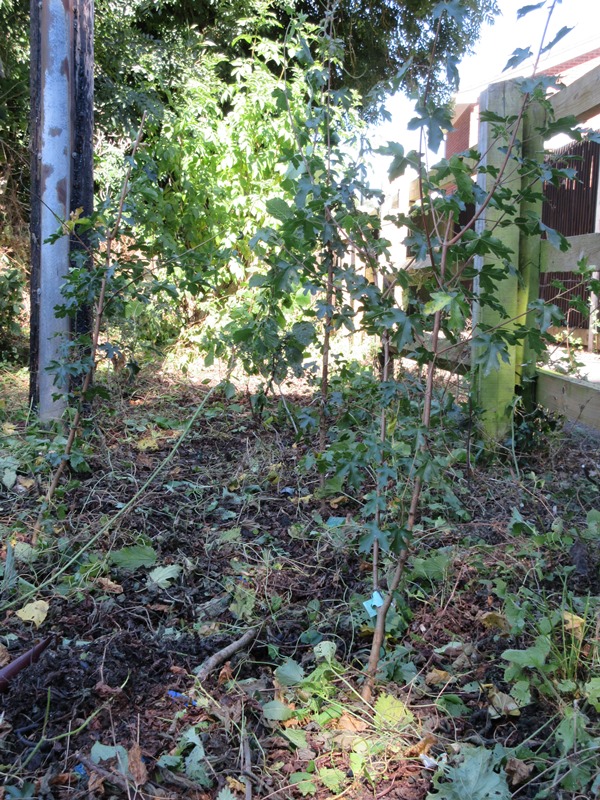 A mix of native hedging species had been planted, some such as these field maples were becoming established despite the conditions whilst others like the hawthorns appeared to be struggling.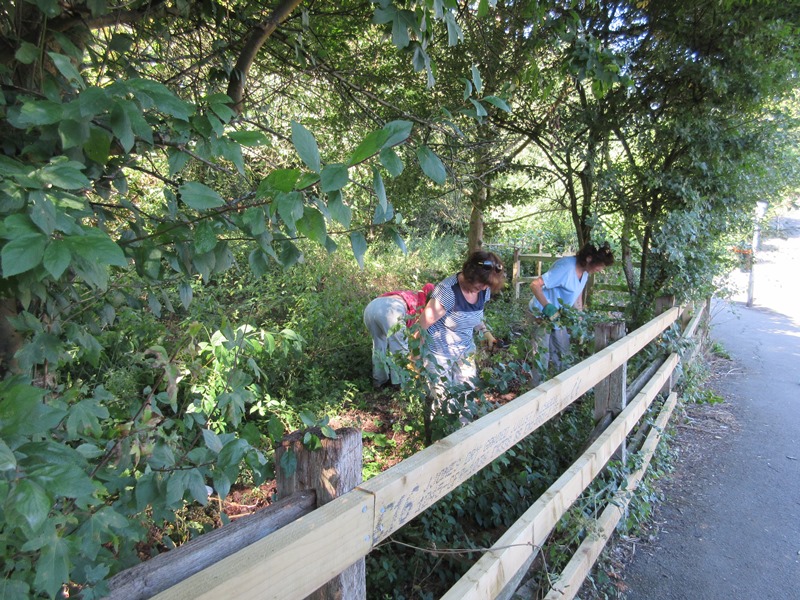 By midday the task was complete.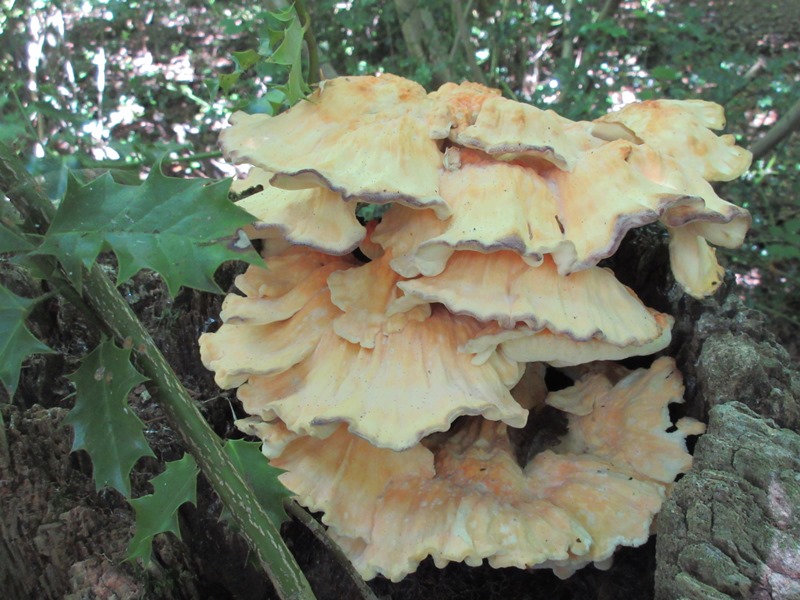 During a walk around the site after the task we came across this fungus on an old tree stump.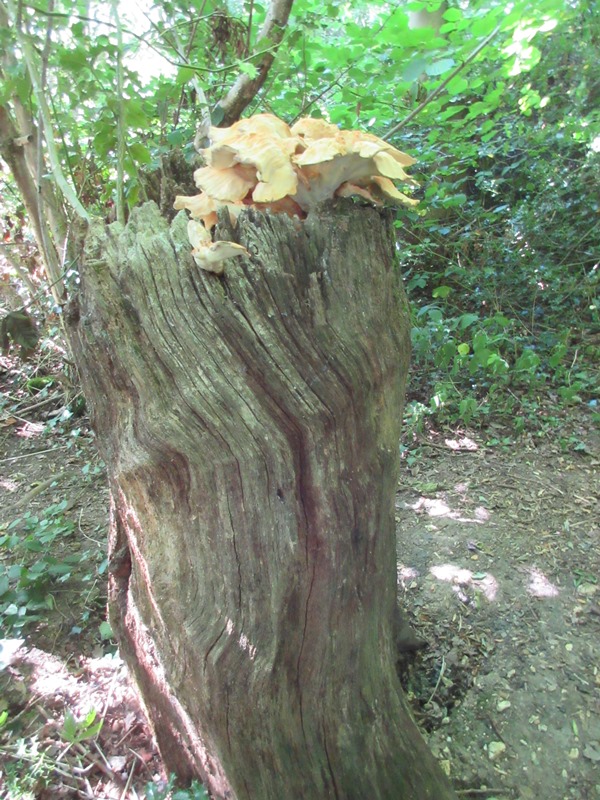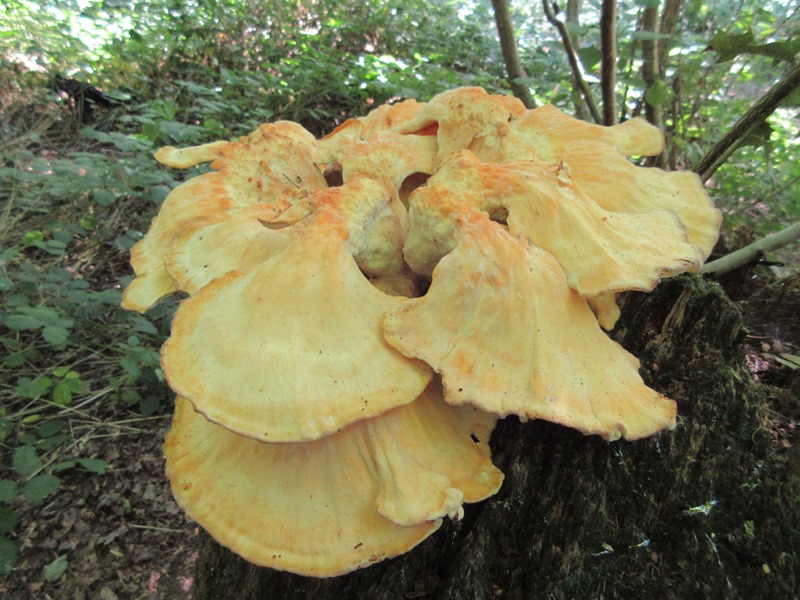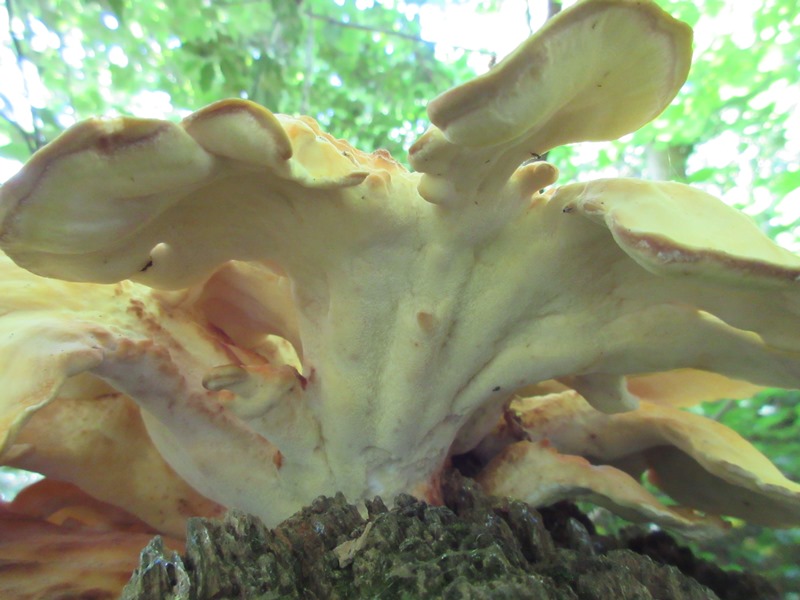 Created: Saturday, 13th August 2016
Photographs: Alan Stevens