Newbury and Thatcham Green Gym
Monday, 12th May 2014
Newtown Common, Newtown ~ Heathland management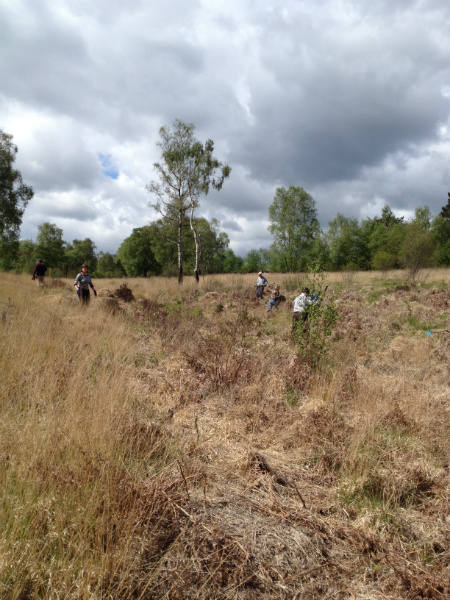 Much of the time Newbury and Thatcham Green Gym has spent at this site has involved clearing birch, holly and pine scrub. This week however they found themselves working in the wetland area clearing dead grass which was smothering the Sphagnum moss.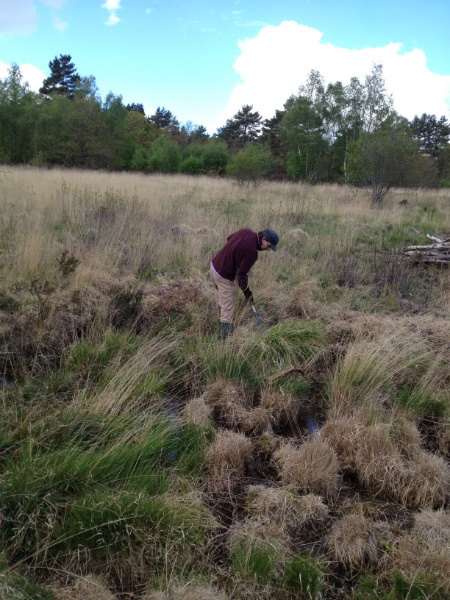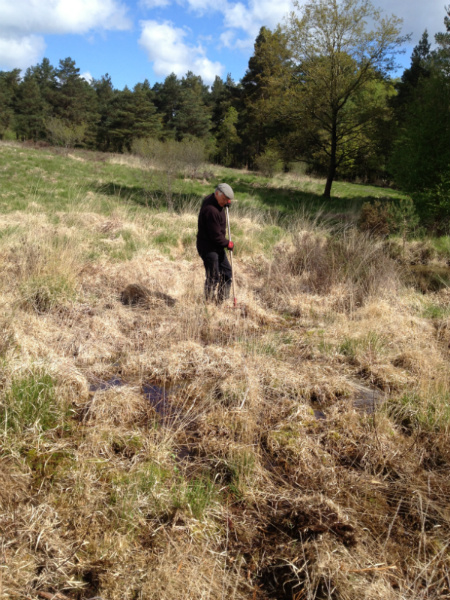 Looks like a lovely day although from everyone's dress none too warm.
Volunteers for the task: Toby, Anita, Judith, Helena, Denise, both Barry's together with Simon and his wife.
Created: Tuesday, 20th May 2014
Photographs: Denise Howarth