Saturday, 25th April 2015
Caversham Court ~ Bean Pole Day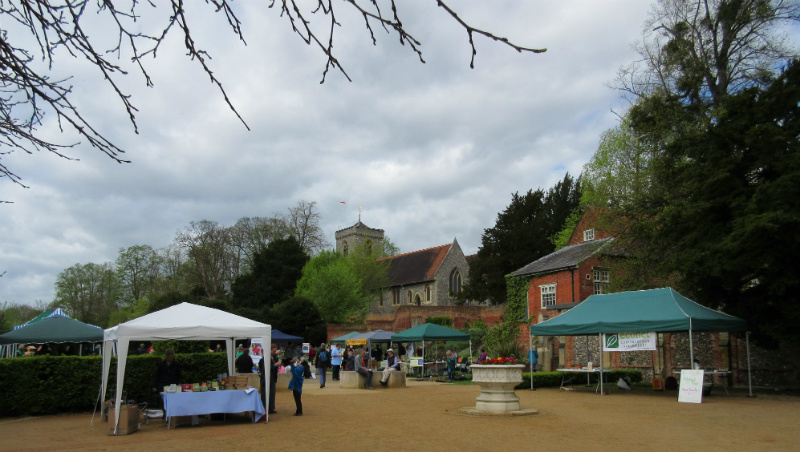 Despite an unpromising start to the day, the weather gradually improved and even the sun put in an appearance for our sixth Bean Pole Day.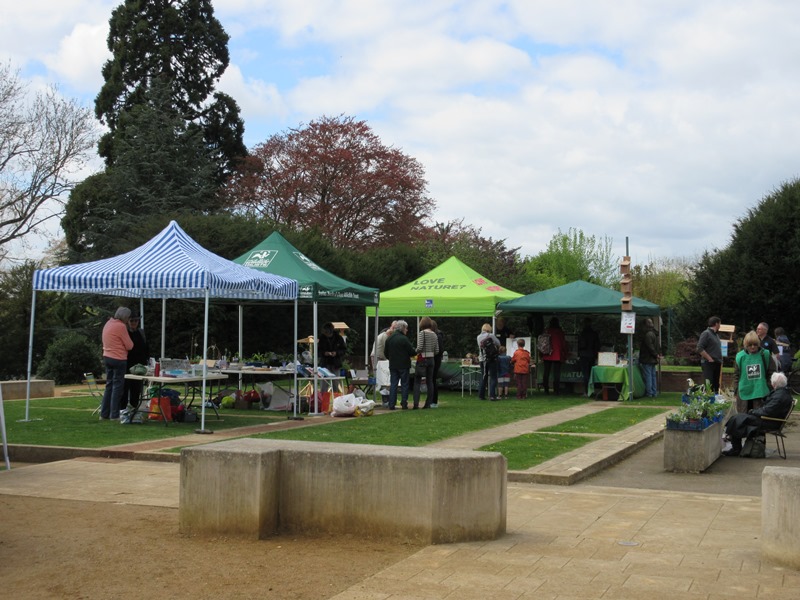 The usual wide range of stalls were present providing information about wildlife and gardening .....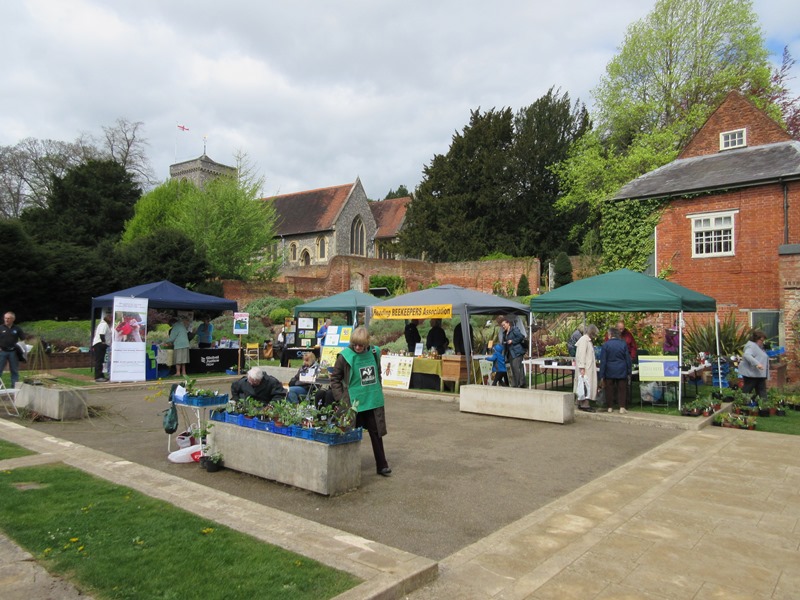 ..... as well as items to purchase ranging from plants through bird tables and nest boxes to locally produced honey and of course bean poles and pea sticks .....
(We apologise to those we had to disappoint as a result of selling out of bean poles and peas stick far more quickly than we had anticipated. We will endeavour to secure a larger supply next year.)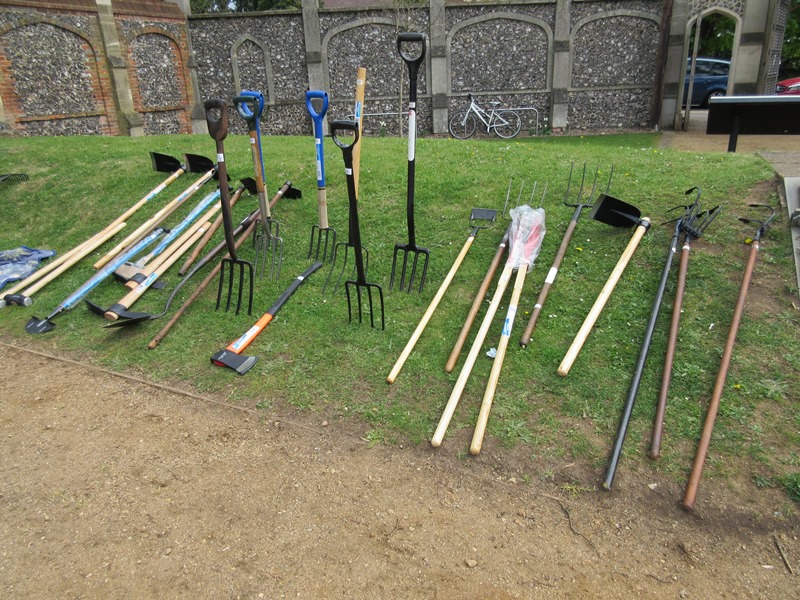 .... as well as an excellent range of reconditioned tools .....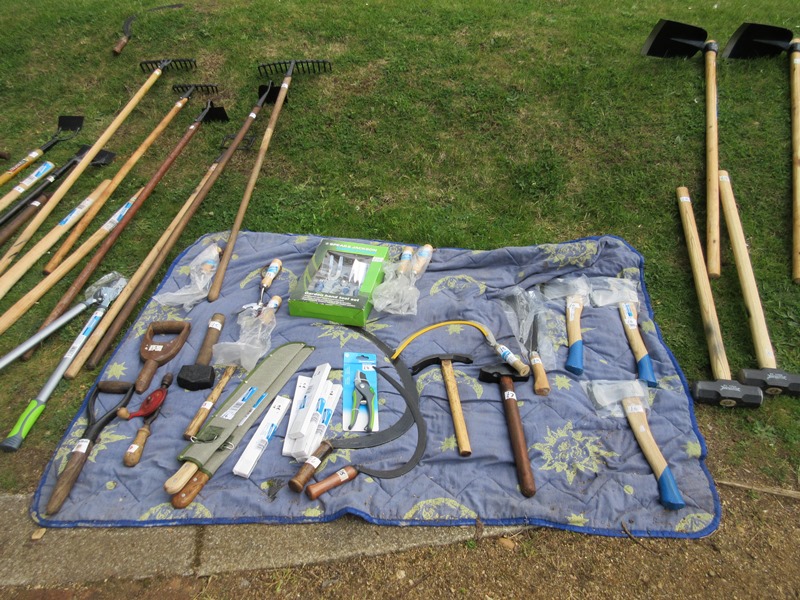 .... courtesy of Mr Wooldridge.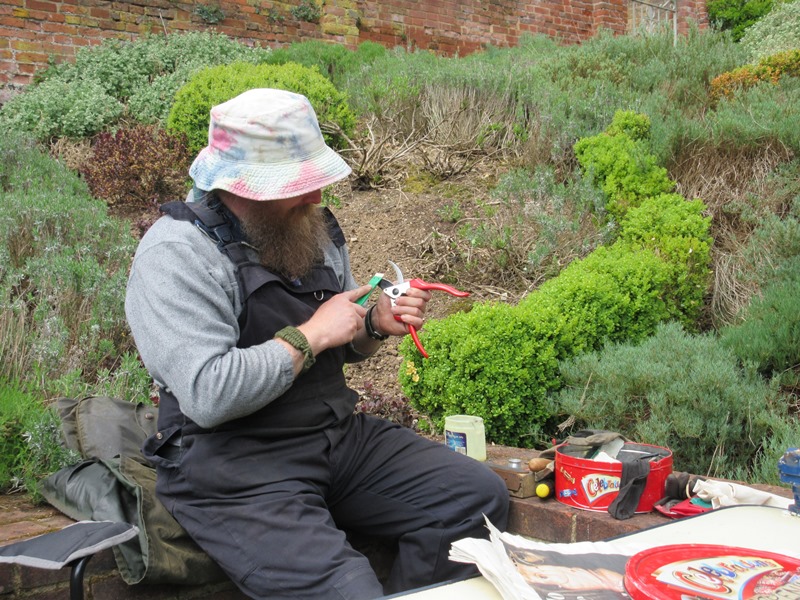 Peter was on hand to sharpen any blunt tools .....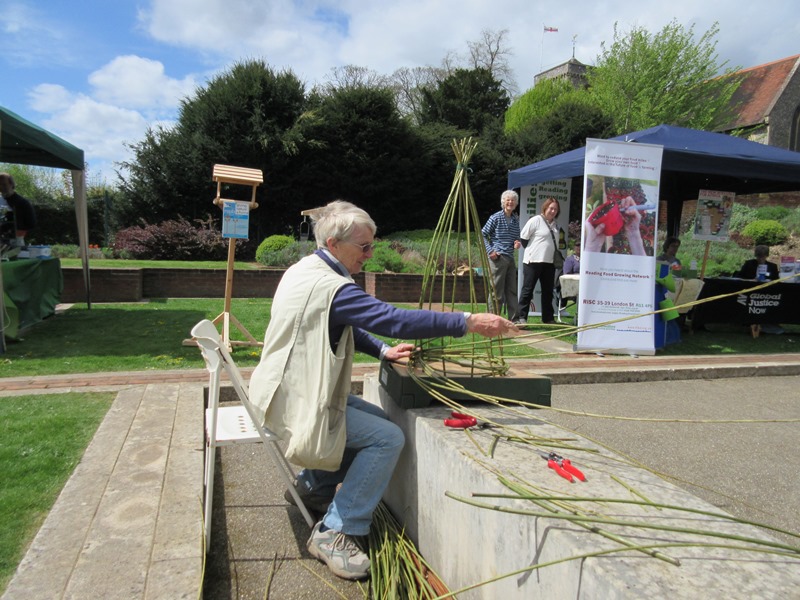 ..... while Judith decided to try her hand at making a willow plant support .....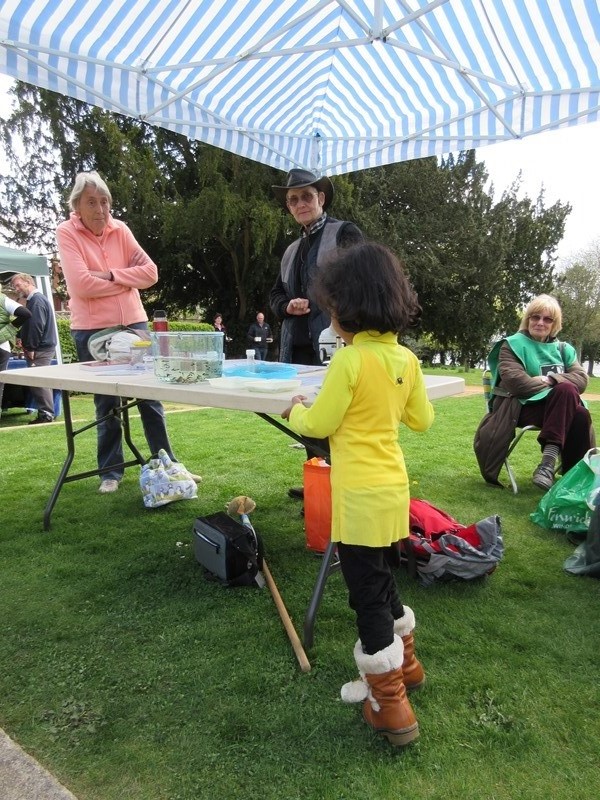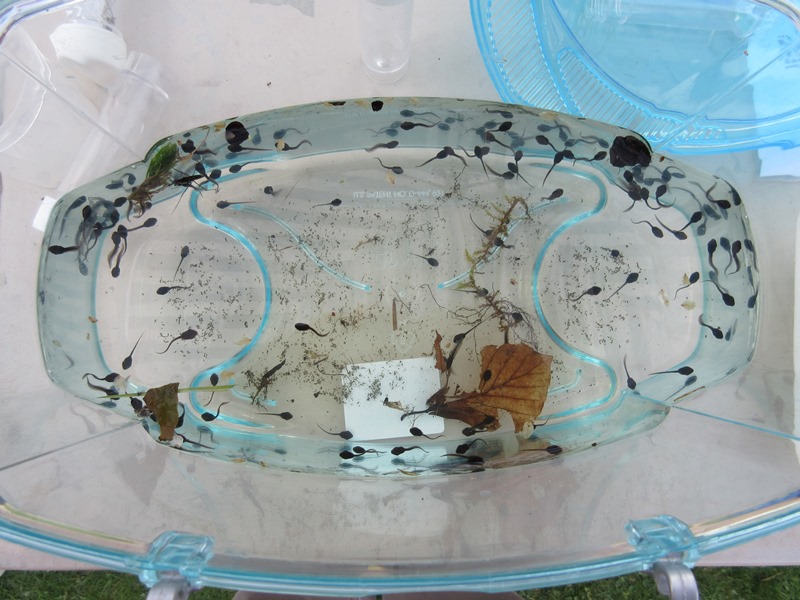 ..... and if you wanted to discover what might be found in your garden pond at this time of year a microscope was available.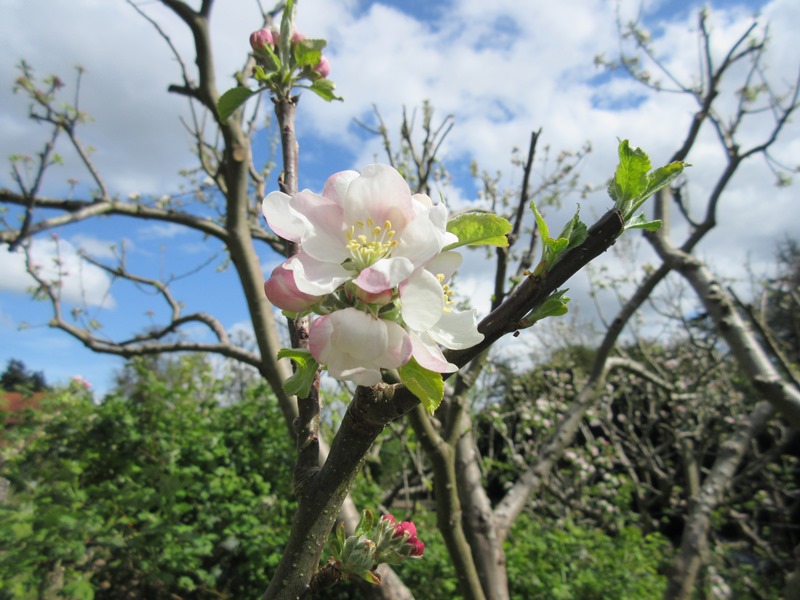 Those who had had sufficient retail therapy could drop off their purchases at the plant creche and take a tour of the allotments where many of the fruit trees were in blossom.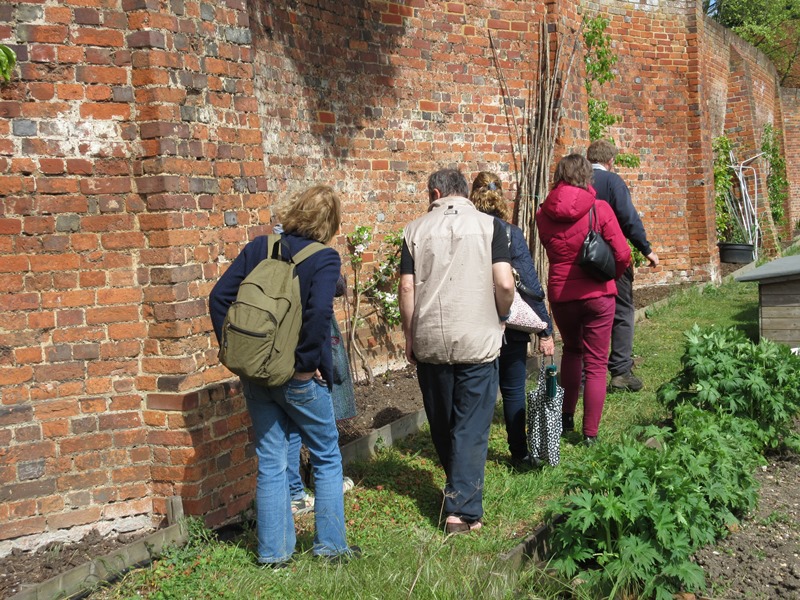 Will the head gardener kindly lead the way providing details of the site's history.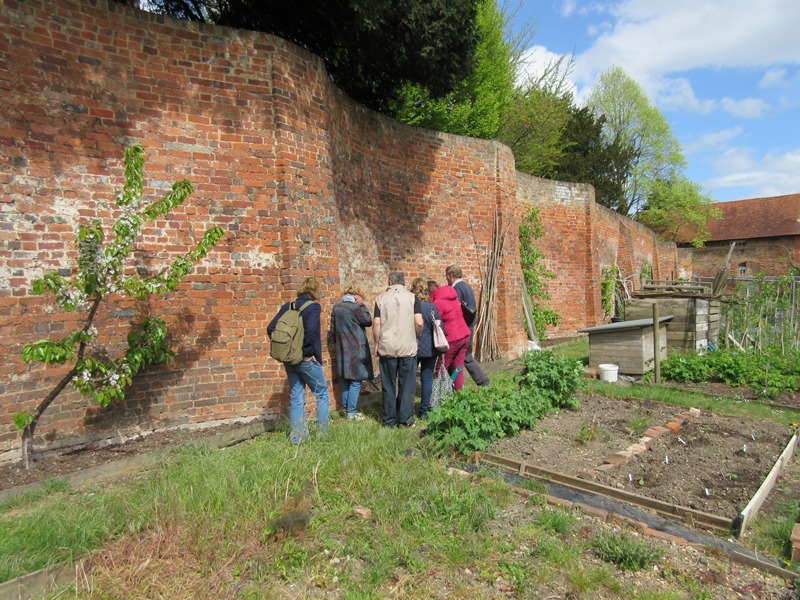 Of particular interest where the heritage varieties of fruit tree now planted at the base of the famous crinkle crankle wall.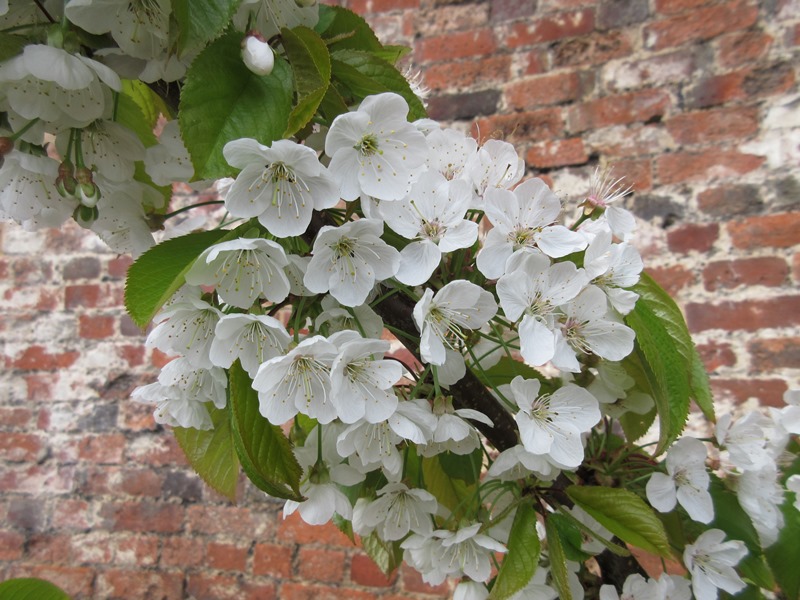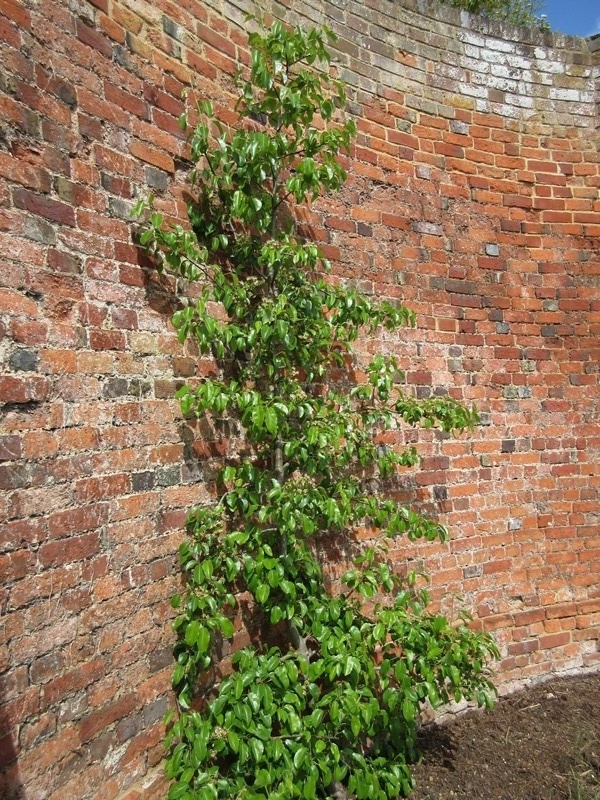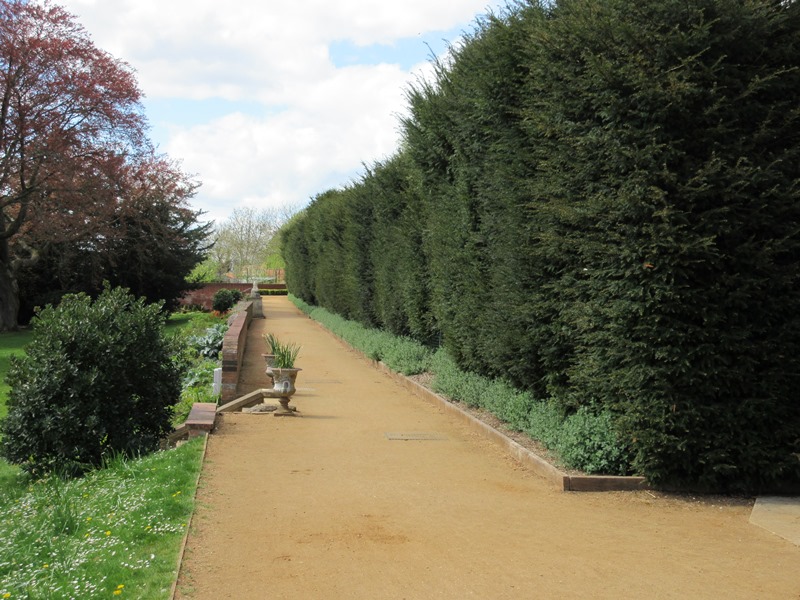 Alternatively you could take a stroll along the Long Walk .....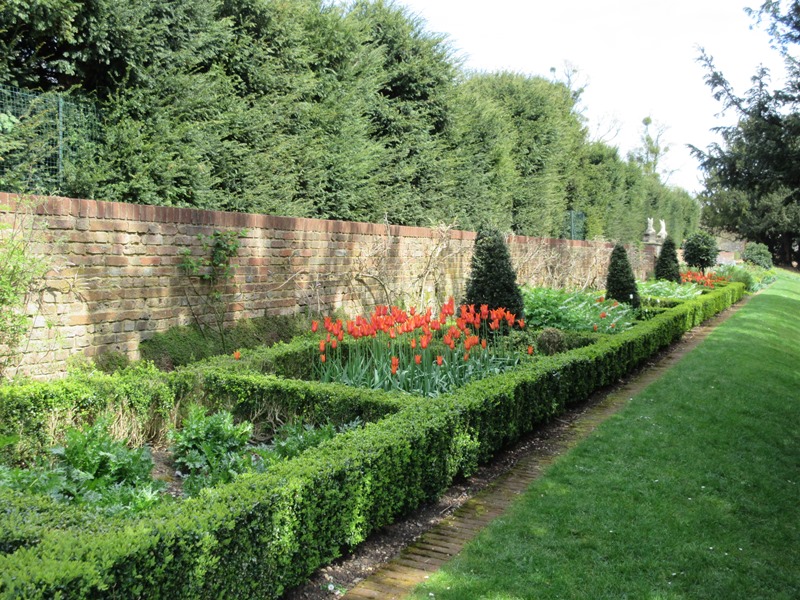 ..... then return via the timeline border .....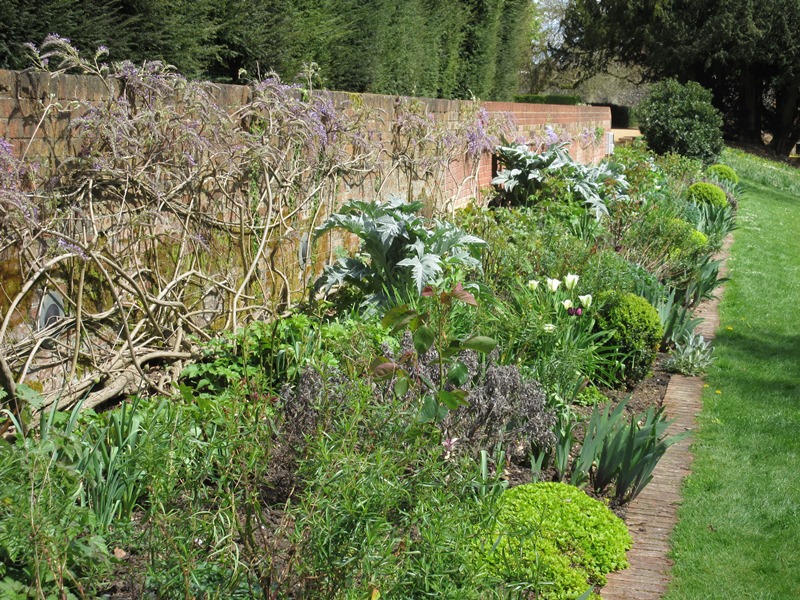 ..... where the wisteria was just coming into flower.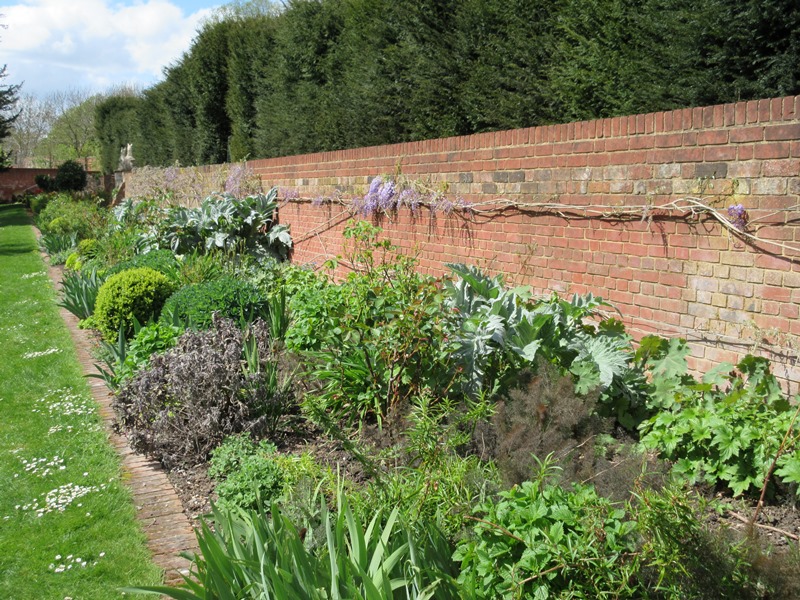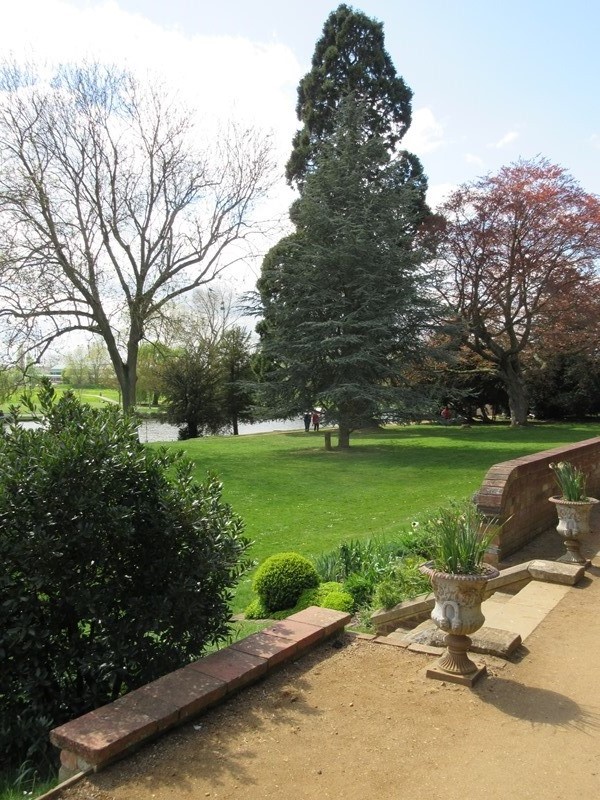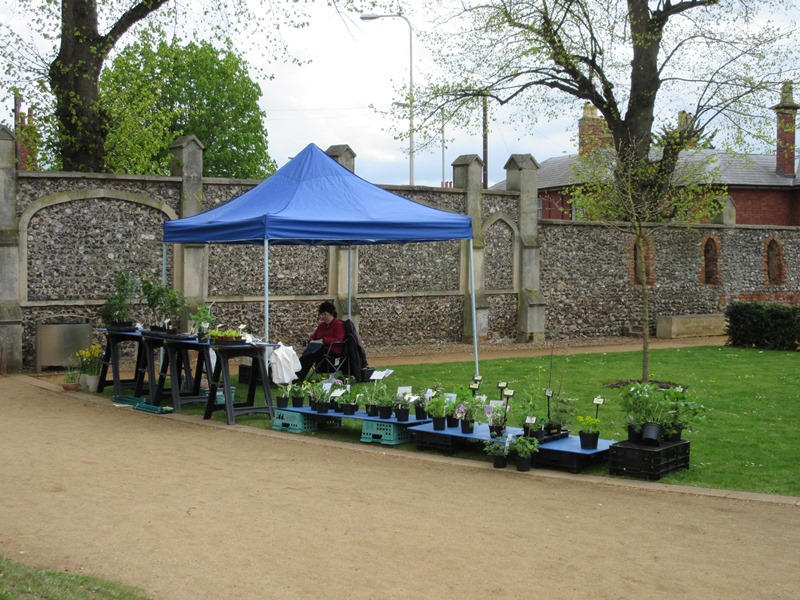 Our thanks to all who supported the event and made it such an enjoyable day. To Reading Borough Council for allowing use of Caversham Court and in particular to Will Paice, the head gardener, for all his help in organising the event. To Peter Wheat for providing the tool sharpening service the proceeds from which he has kindly donated to Econet, and to Quirks' Animal Roadshows for the use of their gazebo.
Thanks to all the local groups who participated in the event including
BBOWT
Friends of Caversham Court
Friends of the Harris Garden
Reading and District Beekeepers
Reading and District Natural History Society
Reading Friends of the Earth
Reading RSPB
RISC/Food4Families
Tilehurst Horticultural Association
Traidcraft
Ways and Means (Greenshoots)
and to Farmer and Dyer for their sponsorship of the event.


Created: Monday, 27th April 2015
Photographs: Alan Stevens