Econet
Econet is a wildlife conservation group that undertakes a wide range of activities relating to the conservation of the natural environment in public open spaces and other sites in and around Reading. These activities include coppicing, hedgelaying, scrub clearance, control of non native species, footpath clearance and willow harvesting. We are part of The Conservation Volunteers (TCV) Community Group Network and members of the National Federation of Parks and Green Spaces, we receive limited support from Reading Borough Council.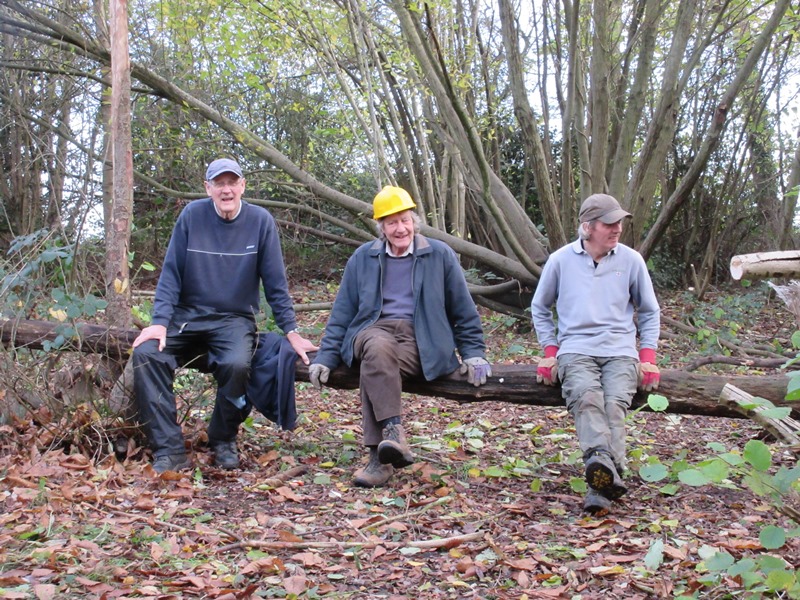 Econet was originally established as networking group to promote local conservation groups as is indicated by a flyer from the time. However, following a steep rise in insurance costs, Econet changed its role and in 2002 became a conservation group in its own right with which some of those local groups ultimately amalgamated, to share resources and reduce costs. Those groups were:
Friends of Clayfield Copse
Friends of Mapledurham Playing Fields
Friends of McIlroy Park
Friends of Waterloo Meadows
CRoW (Conserve Reading on Wednesdays)
Reading Urban Wildlife
In 2013 the Friends of Cemetery Junction, now known as the Friends of Reading Old Cemetery, became part of Econet, followed in August 2022 by the Friends of Ruscombe Wood (aka Forwood).
Collectively we have been providing opportunities for local people to participate in the management of Reading's green spaces for more than twenty five years, in the case of CRoW since 1986.
Econet organises monthly, generally weekend, morning work parties at each of the Friends sites for part or all of the year together in the case of Waterloo Meadows with occasional evening work parties in the spring and summer. We also organise a variety of full day midweek work parties at various sites in the area throughout the year.
Each December we hold a sale of Scots pine Christmas trees. Bean Pole Day, promoting local woodland products and wildlife friendly gardening, is held in April, while Meadows Day, a celebration the abundance of wildlife to be found in early summer, is in July; other local groups are invited to both these events. We also organise an annual Dawn Chorus Walk to mark International Dawn Chorus Day, along with other occasional activities.
We undertake work for a variety of organisations including the Wildlife Trust, local councils and schools. We are always ready to consider work which relates to or aims to encourage an interest in the natural environment, whether it's a once off activity or an ongoing task. Even if we're unable to help, we may be able to suggest others who can.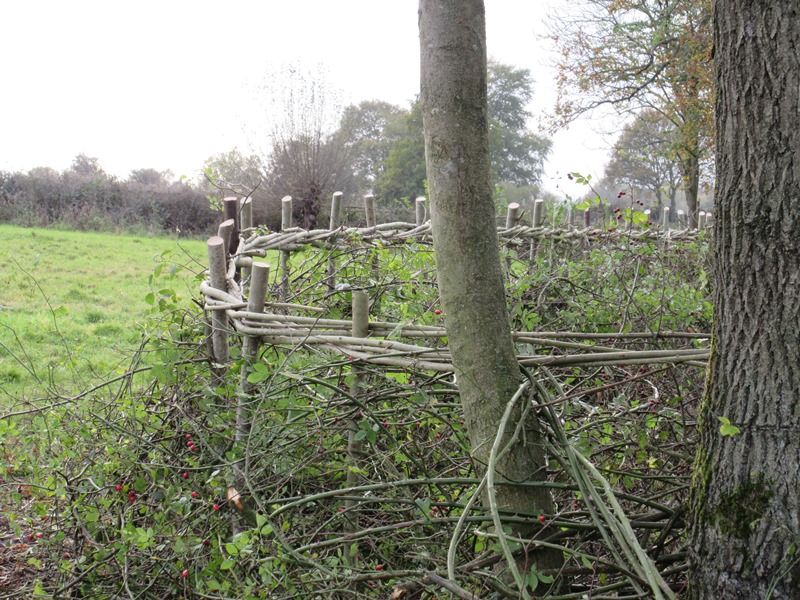 Volunteers are always welcome, whether you would like to work at one of the Friends sites or join us for our their midweek outings, irrespective of whether you are able to attend regularly or only occasionally. No experience is necessary, we'll provide training along with tools and other equipment including gloves as well as tea and coffee for some tasks. Please wear suitable clothing and a drink (unless provided) together with a packed lunch for our midweek, full day, tasks. There's no membership fee. We hope you will enjoy yourself while participating in and learning about the conservation of the natural environment.
Econet has both Public Liability and Personal Accident Insurance cover for volunteers participating in its tasks. (The sums provided by the Personal Accident Insurance are limited, for details please contact the Treasurer.)
For information about our current activities and contact details, please see our Programme.
Footnotes
To maintain links with our history and local connections, we continue to use the names of the groups which have amalgamated with Econet where appropriate, such as in the naming of work parties or, in the case of the Friends, when referring to those participating in such work parties. However all activities are Econet activities and all volunteers are Econet volunteers. Econet is not an 'umbrella group'.

In June 2013 Newbury & Thatcham Green Gym which had been started by TCV in May 2012, became part of Econet when TCV's funding for the group ended. In June 2014 TCV obtained further funding for the group's development and in April 2015 they became an independent group.