Reading Urban Wildlife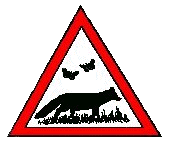 The aims of Reading Urban Wildlife are:
to survey the flora and fauna
to protect sites of important natural history value
to develop Urban Wildlife areas
to advise landowners on the management of land so as to maximise its value to wildlife within the constraints of its other uses
to promote the enjoyment and understanding of wildlife
The group currently focuses on planning and related issues impacting the natural environments making submissions to the relevant authorities where appropriate.
Contact: Tricia (0118) 926 8341. Alternatively, please contact us via the Contacts page.